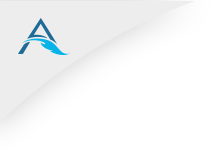 We help companies identify and connect business critical behaviors to desired results, which accelerates strategy execution.
---
Our Solutions Empower Organizations
In 3 Foundational Business Disciplines
The Confidence of Science-Built
ALULA employs not only a unique team of behavior analysts and business professionals, but also tools and processes built on decades of in-depth scientific research, data analysis, and expert insights.
The Precision of Custom-Made
Our flexible, adaptable methods allow us to enter an engagement at virtually any point, to work where and when you need us most.
In the News
SEPTEMBER 17, 2019
MEDIA ADVISORY
ALULA Partner Kim Huggins Presents Creating and Leading High-performing Teams at the Upcoming Advancing Women's Leadership in Pharma and Healthcare Conference in Philadelphia
SEPTEMBER 06, 2019
MEDIA ADVISORY
Future Pharma: ALULA Senior Principal Danielle Geissler and ALULA Partner Kim Huggins To Present "Achieving Digital Transformation: Critical Drivers for the 'New Way of Working'"
OCTOBER 02, 2018
Continuous Learning Group, Inc. (CLG) now ALULA®
After 25 years in the management consulting business, market research indicated the organization's original name no longer effectively communicated its unique and respected professional offers to the market.
---
Upcoming Events
November 19, 2019 // ON DEMAND
Digital Transformation: Combining People, Process and Technology to Transform Business
ALULA Partner Kim Huggins, along with James Fairweather, Senior Vice President, Chief Innovation Officer of Pitney Bowes and member of ALULA's board, explore this buzzworthy topic and share real examples of how companies can overcome common barriers to transformation.
This on-demand, discussion covers best practices including how:
Digital transformation is different from traditional IT transformation
Culture drives digital transformation
To get people to work differently in a digital workplace
The definition of collaboration is evolving regarding digital transformation
PRESENTED BY: Kim Huggins & James Fairweather