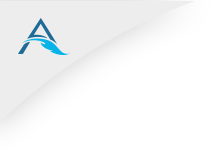 Thank you for the past 25 years which have produced remarkable work and relationships.
We look forward to sharing more about ALULA and how we continue to leverage the science of behavior to help individuals and organizations soar.
---
View Brochure
Powering Strategy Execution
ALULA's approach to powering strategy execution is different. Our deep understanding of the science and principles of human behavior allows us to help organizations identify and improve business-critical behaviors that positively influence strategy execution and uplift business results.
The Confidence of Science-Built
ALULA employs not only a unique team of behavior analysts and business professionals, but also tools and processes built on decades of in-depth scientific research, data analysis, and expert insights.
The Precision of Custom-made
Our flexible, adaptable methods allow us to enter an engagement at virtually any point, to work where and when you need us most.
3 Areas of Acute Organizational Influence
ALULA typically works with clients within the 3 foundational business disciplines of Change, Leadership and Performance.