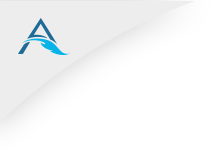 October 14, 2021
ALULA Announces CEO Transition
ALULA's Board of Directors announces that Karen Gorman, Chairman and CEO, will begin a planned retirement effective January 1, 2022. Andrew Graham, most recently leader of Strategic Partnerships & Acquisitions as Senior Vice President for LHH, has been appointed as successor.
October 5, 2021
Authorized Industry Partner
​ALULA is proud to announce we are authorized as an industry partner with the Department of Defense Skillbridge program. The program allows Service members to work for private and/or public companies in their final months of enlistment to grow and develop skills in anticipation for their civilian careers.
September 15, 2021
Webinar Recording Now Available
In this session, Anh Vo shares three must-do things to foolproof a smooth transition that creates equitable opportunities to engage and evaluate employees working in-office and those working remotely, as well as determine early if the RTO model is working.
September 5, 2020
MEDIA ADVISORY
ALULA Sr. Principal, Danielle Geissler, Chairperson for the Advancing Women's Leadership Skills & Opportunities in Pharma & Healthcare
JUNE 23, 2020
MEDIA ADVISORY
American Biomanufacturing Summit 2020: ALULA Sr. Principal Danielle Geissler to present "Transforming Organizations to Drive Competitive Performance in Manufacturing"
SEPTEMBER 17, 2019
MEDIA ADVISORY
ALULA Partner Kim Huggins Presents Creating and Leading High-performing Teams at the Upcoming Advancing Women's Leadership in Pharma and Healthcare Conference in Philadelphia
SEPTEMBER 06, 2019
MEDIA ADVISORY
Future Pharma: ALULA Senior Principal Danielle Geissler and ALULA Partner Kim Huggins To Present "Achieving Digital Transformation: Critical Drivers for the 'New Way of Working'"
OCTOBER 02, 2018
PRESS RELEASE
After 25 years in the management consulting business, market research indicated the organization's original name no longer effectively communicated its unique and respected professional offers to the market.