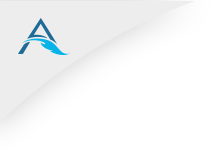 ---
Karen Gorman
Management Team

,

Chief Executive Officer
Karen Gorman finds reward in achievement. But, unlike many with that characteristic, Karen differs in that she feels most fulfilled when her accomplishments benefit those around her, whether that be a cause, a person or an organization.
As ALULA's Chief Executive Officer, Karen believes her principal responsibility is to define, model and advance a culture that ensures the business and people thrive in a dynamic, quickly evolving marketplace. Her greatest motivation is contributing to the success of others fueled by an innate professional need to provide ongoing and increasing value to the entire organization, clients and shareholders. In Karen's words, "I always ask, 'where can I bring more value on a larger scale?' and I encourage others to ask themselves that same question." Karen is recognized as a remarkable strategist who can pinpoint unique gaps and opportunities within an individual or organization, bind them to strategy, and work collaboratively to design solutions that produce measurable business advantage.
In her current role, Karen shares her time between consulting with Fortune 100 clients to further their people's capabilities, strategy execution and business performance and guiding the overall strategic growth and culture agenda for ALULA (formally CLG) She has extensive experience and proven success in numerous industries including energy, financial services, pharmaceuticals, food and beverage, and engineering and construction. Like all of ALULA's team she is highly passionate about advancing the importance of human behavior in business and individual performance. Karen enthusiastically transfers her passion to executives, helping them operationalize behavioral science to energize individual and organizational performance.
After graduating from the University of Delaware with a B.S. in Communications and Consumer Economics, and prior to joining ALULA, Karen found great success leading organizational communications and change management consulting practices; corporate strategy transitions; and corporate communications and marketing functions. She has experience in the fields of human resources consulting (working for two of the top consulting firms in the world), electric, gas and nuclear utilities, public relations (she received a Silver Anvil Award, recognized as one of the most prestigious and iconic awards in the PR industry), and journalism (working as a reporter for the Associated Press as well as numerous news organizations). and She has spent more than half of her 30+ year career in corporate roles, primarily in the utility and health care industries. She is the author of numerous articles on organizational effectiveness, change management, and employee engagement.