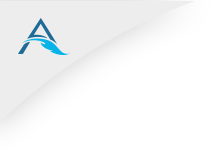 ---
Andrew Graham
Chief Executive Officer

,

Board Member
Those who meet Andrew Graham for the first time walk away impressed: "Wow! He is upfront, candid, creative – a leader with a real passion for strategy, people, innovation, and growth. And he is articulate and humorous. I want to work with this fellow."
Andrew's broad business experience, gained while living and working on four continents, has been developed both as a consultant and as a Senior Executive. He has held leadership roles with Kepner-Tregoe, The Forum Corporation (today known as Achieve Forum), and most recently LHH, each highly respected firms in their field.
Whether it be in support of clients or leading his own company's mission, Andrew thrives on the shared challenge that lies at the intersection of strategy, people, and process. He is passionate about developing strategies that bring innovative, value-added solutions to customers, building and equipping the team to do great work, and supporting both with efficient business operations.
His Vision
As Chief Executive Officer, Andrew is committed to expanding ALULA's legendary culture of collaboration, curiosity, and thought leadership to accelerate performance of the firm's Fortune 100 clientele. He was attracted to ALULA because of their track record of success, built from their commitment of delivering measurable value to clients. ALULA achieves this through its distinctive behavior-based leadership technology, combined with firmly grounded business acumen.
Andrew is passionate about continuing ALULA's mission to "uplift business performance" and excited to develop the latest methodologies to help clients achieve exceptional performance. He sees his role as CEO to enable ALULA's strategy through the continued development of services, coupled with the introduction of innovative, digital delivery modalities to better serve both current and emerging needs of ALULA's customers.
Andrew believes that "The ultimate achievement is to transfer and reinforce our performance know-how to clients, so they may enjoy sustained performance improvement long after completing each engagement with ALULA."
A Career of Turnarounds & Enabling Growth
Andrew's career has delivered double-digit growth in revenue, operating profit, EBITDA, and improved shareholder value, both as a CEO and through his other leadership roles. He's all about enabling growth.
Prior to ALULA, he was President and CEO of industry recognized brands, leading global executive teams. Most recently, he led strategic partnerships & acquisitions for the world's leading career transition & talent development company, where he collaborated to build their $100M+ talent development business.
Andrew has served on the board of both public and private organizations, and currently sits on the Board of the Boys & Girls Clubs of Mercer County, a nonprofit organization focused on serving young people in need.
Andrew holds a B.Eng. in Mechanical & Production Engineering from John Moores University and a National Diploma in Technology from Hugh Baird College of Technology, both in Liverpool, England.
On the personal side . . .
Lunch with Andrew is most enjoyable, not only because of his highly articulate business insights but also his fascinating life. He is a British-born, Australian by naturalization, US resident who lives in Princeton, NJ with his wife Leigh and their two young children.
"My great passion has always been aviation," he notes. In his free time, Andrew enjoys paragliding and holds licenses for both fixed wing aircraft and helicopters. In the winter months you will find him in his workshop, building radio-controlled aircraft. More recently, family time has centered around boating adventures aboard their aptly named cabin cruiser Waltzing Matilda.
Today, Andrew is honored to serve as an innovative leader of an agile and progressive consultancy.
---