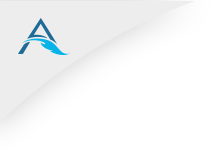 Foolproof your return-to-office plan and keep your top talent
---
SEPTEMBER 15, 2021
Webinar Recording Now Available
Presenter: Anh Vo, M.A., ACC, Senior Principal
Who/Where: Association of Change Management Professionals of Northern California (ACMP NorCal)
Details: Presented and recorded August 19, 2021, 60 Minutes

About the presentation
In conversations about return-to-office (RTO) plans, we're hearing about a possible increase in resignations if workers are forced back to the office. As a result, many organizations are planning for a new "Hybrid Model." This is an attempt to balance what workers are asking, to retain top talent, and to meet the need for some roles to be face-to-face.
As organizations prepare for a safe RTO and implement their hybrid models, they must constantly analyze, communicate, and lead the organization through this change – while weighing the risks, implementing safety protocols, plus staying up-to-date on medical developments and guidelines. It's a lot to consider. Implementing a new model under these ever-changing conditions can mean huge change for the organization. Unfortunately, we've seen some companies overlook the importance of early alignment on this transition.
How can you foolproof your plans for a safe RTO and retain your top talent?
There are a few critical things to consider incorporating that can make or break your plan.
In this session, we share three must-do things to foolproof a smooth transition that creates equitable opportunities to engage and evaluate employees working in-office and those working remotely, as well as determine early if the RTO model is working.
In this session we share a behavior-based model to determine how your organization can:
Ensure equitable opportunities for engagement for both remote and in-office employees
Execute Performance evaluations that are equitable, especially if there aren't opportunities to observe or interact regularly or casually in a virtual environment
Prepare leaders with feedback to show if the RTO model is working for their organization
Incorporating this information into the communication plan early as organizations roll out the RTO/Hybrid Model will increase alignment and trust, in turn, increase engagement and retention.