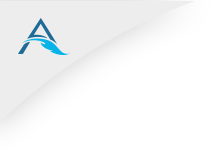 Media Advisory
---
ALULA Partner Kim Huggins Presents Creating and Leading High-performing Teams at the Upcoming Advancing Women's Leadership in Pharma and Healthcare Conference in Philadelphia
For Immediate Release: Sept. 17, 2019

WHO: Kim Huggins, partner, ALULA – Kim Huggins is a recognized speaker and thought-leader in the areas of leadership and how to create high-performing teams. She has held senior HR positions within various industries and applies her passion and experience in generational diversity, change, leadership, and performance to help teams achieve results. She is the author of "GENerate Performance! Unleashing the Power of a Multigenerational Workforce," a resource for organizational leaders and HR.
WHAT/WHEN:
Advancing Women's Leadership Skills & Opportunities in Pharma & Healthcare
Presentation: "Creating and Leading High-performing Teams"
Sept. 24, 2019, 11:45am-12:30

pm

Panel Moderation: In addition to presenting, Huggins also moderates "How to be a Good Inclusive Leader and Build Relationships," with panelists representing Alkermes, Inc., and CAI
Sept. 24, 2019, 4:00pm-4:45pm

WHERE:
The Bellevue Hotel Philadelphia
200 S. Broad Street
Philadelphia, PA 19102
WHY:
Building and leading high-performing teams requires leaders to create a delicate balance between driving results and achieving high engagement of their teams. Knowledge and application of business-critical leader behaviors is essential for high-performing teams to consistently achieve their strategic goals.

About ALULA: ALULA is a management consultancy that specializes in applying proven principles of behavioral science to help organizations more efficiently and effectively implement change, enhance leadership capability, and improve performance. The company was founded in 1993 (as Continuous Learning Group, Inc.) to help Fortune 500 companies improve strategy execution.
---
ALULA is a registered service mark of Continuous Learning Group, Inc.