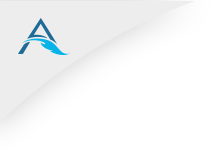 Media Advisory: Future Pharma
---
ALULA Senior Principal Danielle Geissler and ALULA Partner Kim Huggins To Present "Achieving Digital Transformation: Critical Drivers for the 'New Way of Working'
For Immediate Release: Sept. 6, 2019

WHO:
Danielle Geissler, Ph.D., senior principal, ALULA – Dr. Geissler is a multi-industry expert at applying the science of behavior to individual and organizational transformation. She helps clients with change implementation, performance improvement, leadership team alignment and development, and executive coaching. From 2014 through 2017, she was an invited professor in the Executive MBA Program at the Business School at Keio University, Tokyo, Japan.
Kim Huggins, partner, ALULA – Kim Huggins leads digital-focused change projects for ALULA clients. She has held senior HR positions within various industries and has clients for whom she applies experience in generational diversity, change, leadership, and performance. She is the author of "GENerate Performance! Unleashing the Power of a Multigenerational Workforce," a resource for organizational leaders and HR.
WHAT/WHEN:
Future Pharma 2019: Connecting Marketing and Sales in the Digital Era Keynote, Sept. 9, 2019, 10:25 a.m. – "Achieving Digital Transformation: Critical Drivers for the 'New Way of Working'"
Learning why the "new way of working" requires behavioral change at all levels of the organization
Examining the four essentials for strategy execution, and six qualities of a digital culture
Understanding collaboration between marketing and sales as a key driver of successful digital transformation
WHERE:
Boston Marriott Long Wharf
296 State Street, Boston, MA 02109
WHY:
Behavioral change is a critical component of digital transformation. Leaders in pharmaceutical and biotechnology marketing and sales landscapes are under great pressure to bring more value to the clients and patients they serve by maximizing digital technologies and data.

About ALULA:
ALULA is a management consultancy that specializes in applying proven principles of behavioral science to help organizations more efficiently and effectively implement change, enhance leadership capability, and improve performance. Founded in 1993 (as Continuous Learning Group, Inc.) to help Fortune 500 companies improve strategy execution, the firm is a sponsor of Future Pharma, now in its fourteenth year. Visit ALULA in the Exhibitor Hall, Booth #13.


---
ALULA is a registered service mark of Continuous Learning Group, Inc.