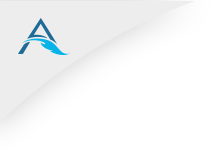 Media Advisory: American Biomanufacturing Summit 2020
---
ALULA Sr. Principal, Danielle Geissler Presents TRANSFORMING ORGANIZATIONS TO DRIVE COMPETITIVE PERFORMANCE IN MANUFACTURING at the Upcoming American Biomanufacturing Summit 2020
For Immediate Release: June 23, 2020

WHO:
Danielle Geissler, Ph.D., Sr. Principal, ALULA – Dr. Geissler's expertise encompasses scalable change implementation, organization performance consulting, leadership team alignment and development, and executive coaching (including leader transitions). She brings a constancy of purpose to her consulting work in a range of industries including, but not limited to biotech, pharmaceuticals, healthcare, consumer goods, manufacturing, oil and gas, and banking. Organizational leaders look to her to help develop and implement business-critical behaviors with an emphasis on fast, data-based feedback cycles that motivate individuals and teams.
WHAT/WHEN:
American Biomanufacturing Summit 2020
Workshop: "Transforming Organizations to Drive Competitive Performance in Manufacturing," July 22, 2020, 12:30 PM EDT
Roundtable – Women In Leadership Panel Moderation: In addition to presenting, Dr. Geissler also moderates "Experience and Best practices – How to Embrace Uncertain Times and Lead by Example," with panelists representing Allakos Inc., AMGEN, bluebird bio, and Roche, July 23, 2020, 10:15 AM EDT
Virtual Booth: July 21–23, 2020 during networking times
WHERE:
Due to COVID-19, this summit is now a three-day virtual conference.
WHY:
Driving competitive performance in biomanufacturing requires organizations to transform. High-performing manufacturing organizations need to define the role of leadership in engaging work teams to deliver winning outcomes, especially during times of uncertainty. A focus on three critical areas help organizations successfully transform and achieve competitive performance.

About ALULA:
ALULA is a management consultancy that specializes in applying proven principles of behavioral science to help organizations more efficiently and effectively implement change, enhance leadership capability, and improve performance. The company was founded in 1993 (as CLG, the Continuous Learning Group, Inc.) to help Fortune 500 companies improve strategy execution.

---
ALULA is a registered servicemark of CLG (dba ALULA).