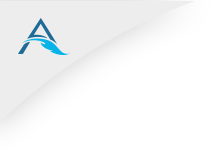 Media Advisory: Advancing Women's Leadership Skills & Opportunities in Pharma & Healthcare
---
ALULA Sr. Principal, Danielle Geissler, Chairperson for the ADVANCING WOMEN'S LEADERSHIP SKILLS & OPPORTUNITIES IN PHARMA & HEALTHCARE
For Immediate Release: September 5, 2020
WHO:
Danielle Geissler, Ph.D., Sr. Principal, ALULA – Dr. Geissler's expertise encompasses scalable change implementation, organization performance consulting, leadership development, leadership team alignment and executive coaching, including leader transitions. She brings a constancy of purpose to her consulting work in a range of industries including, biotech, pharmaceuticals, healthcare, consumer goods, manufacturing, oil and gas, and banking. Organizational leaders look to her to help develop and implement business-critical behaviors with an emphasis on fast, data-based feedback cycles that motivate individuals and teams.
WHAT/WHEN:
Advancing Women's Leadership Skills & Opportunities In Pharma & Healthcare
September 23-25, 2020, Online Livestream
Chairperson for the event
Also facilitating panel discussion: "Strategies for Leading Multi-Generational, High Performing Teams"

WHERE:
Due to COVID-19, this summit is now a dynamic three-day virtual conference.

WHY:
Managers, Directors, and VPs who aspire to continue on their career path to senior level, executive level and C-suite roles, will hear first-hand from accomplished female Pharma and Healthcare executives who have leapt over barriers and created their success. These leading women will share stories and lessons learned from their climb to the top. Through keynotes, panels, and unique mentoring breaks, this event shines a spotlight on influential women in Pharma and Healthcare, bringing industry role models and their journeys to the forefront.
During the conference, attendees will be exposed to and have plenty of networking opportunities with key thought leaders, mentors and industry influencers.
ABOUT ALULA:
ALULA is a management consultancy that specializes in applying proven principles of behavioral science to help organizations more efficiently and effectively implement change, enhance leadership capability, and improve performance. The company was founded in 1993 and has helped Fortune 500 and mid-market companies improve their strategy execution.
---

ALULA® is a registered servicemark of CLG (dba ALULA)