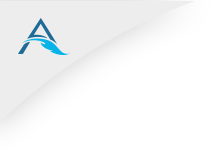 Continuous Learning Group, Inc. (CLG) announces name change to ALULA®
---
PITTSBURGH, PA., OCTOBER 2, 2018 — Effective today, Continuous Learning Group, Inc. (CLG) is changing its name to ALULA. After 25 years in the consulting business, the company conducted a comprehensive rebranding effort to strengthen its market positioning and value proposition to clients. Formal market research determined the organization's original name no longer effectively communicated its unique and respected professional offers to the market.
"Over the years, our firm has helped 'lift organizations' all over the world by helping them get the best results from their strategy execution through people's behaviors," said Karen Gorman, Chief Executive Officer, at ALULA. "We renamed the company to say what we do. An 'alula' is the freely moving first digit on the leading edge of a bird's wing that gives extra lift in flight. It allows a bird to soar without stalling and to maneuver with agility and ease."
"We're excited about the change in name, as we feel ALULA better captures the spirit and expertise we bring to the market," Gorman said. "We really are all about 'uplifting business performance' and look forward to sharing how we continue to leverage the science of behavior to improve business results. The influence of what we call 'business-critical behaviors' on business outcomes is incredibly powerful and has generated amazing results."
A new company logo, tagline, and website are all a part of the change and will reflect the company's continued focus on assisting Fortune 500 companies with improving strategy execution in the areas of change, leadership, and performance. The company's ownership and consultants have not changed.
About ALULA
ALULA is a management consultancy founded in 1993 as Continuous Learning Group, Inc. (CLG). Today, ALULA exists to inspire and accelerate the extraordinary growth of individuals and exceptional performance of business. ALULA employs proven principles of behavioral science to improve organizational efficiencies, create better work environments and boost business results.
ALULA's corporate headquarters is located in Pittsburgh, PA, with offices in Morgantown, WV, Toronto, ON, Canada, and Singapore. ALULA consultants support clients at locations around the world.