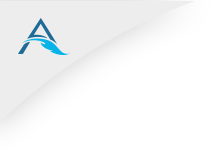 ---
Tim Overcash and Krystyna Riley
Tim Overcash and Krystyna Riley are the Co-Chief Executive Officers of ALULA, a management consultancy that helps organizations take a people-first approach to leadership, performance, and change excellence.
Tim and Krystyna are building on the firm's 30 years of expertise in business and behavioral science with a growth and diversification strategy centered on continuous innovation – an extension of the firm's initial founding on continuous learning.
ALULA's strength as an innovator emerges through its distinguished standard of solution service, which remains on the cutting edge of meeting clients where they are and focusing on the actions that are integral to steady success and sustainability. This focus is true to the name ALULA, which refers to the part of a bird's wing that is integral to steady lift and flight.
ALULA has always existed to simplify management capability, agility, and readiness across enterprises that face persistent challenges. Now that those challenges are defined by VUCA (votality, uncertainty, complexity, and ambiguity), Tim and Krystyna find that more Fortune 500 and mid-market companies need to operate with the blend of intentional leadership and team resilience that ALULA has been studying and solving for across three decades.
Under Tim and Krystyna's leadership, internal resources and think tanks keep solution design and delivery responsive, not reactive, to the economic events and work trends that put unique pressure on those areas of business that remain distinctly human. "For our clients," they confirm, "those areas are where the right application of behavioral science can make measureable improvements."
Consulting engagements are structured to cascade those improvements for maximum impact because ALULA's raison d'être, according to Tim and Krystyna, "is to support how clients not only stay the course but also lead the way."
Core to ALULA's how is the belief that any organization's opportunity to scale and grow is also an opportunity to engage its people as the true agents of change. This belief is carried forth in ALULA's culture, structure, management, IP, and partnerships, and as Co-CEOs, Tim and Krystyna are acting on this belief by drawing the entire organization together more often to synthesize the best ideas and skillsets across teams. Their 5-year strategy is committed to externally helping more clients achieve people-first success and sustainability, as well as internally driving revenue, operating profit, EBITDA, and shareholder value. This commitment is empowered and accelerated by inclusion in action.
More about Tim:
As Co-CEO and Chairman of the Board, Tim brings a distinguished history of business and financial acumen to new opportunities for strategic growth. Having been at ALULA since its founding years, his ability to simplify complex problems was critical to the organization's evolution from a scrappy startup in a room full of desks to a prestigious firm serving Fortune 500 companies throughout North America and select global commerce hubs. He's held a variety of roles including Business Manager, Controller, Chief Financial Officer, and after joining the ALULA Board of Directors in 2009, he became Secretary Treasurer and then Chairman. A self-proclaimed introvert, Tim uses listening to process different viewpoints and analyze where they can align for forward movement.
Tim earned his MBA at West Virginia University while two of his children were Mountaineer undergraduates, an experience defined by laughter and fond memories. A lifelong adventurer, he enjoys camping with his wife and their five grandchildren. Free time is spent attending WVU football and basketball games or creating in his woodshop. It's no surprise that Tim does all his own electrical and plumbing work. In and out of the office, he masters the details that hold everything together.
More about Krystyna:
As Co-CEO and President of the Board, Krystyna brings a rich consulting, coaching, and advisory background to new opportunities for strategic diversification. She has profound subject matter expertise and experience across diverse industries including energy, construction management and engineering, healthcare, retail, and banking. Krystyna is known for keenly identifying and supporting the actions that foster engagement, collaboration, and shared results ownership. In her exemplary work with ALULA for more than a decade, she contributed rigorous scope and depth to ALULA's IP, thought leadership, and solution service R&D. People count on Krystyna to break down complex organizational issues into insights that inspire both stonger KPIs and higher EQ.
Krystyna's outstanding academic credentials in Applied Behavioral Science are complemented by fieldwork in performance management and systems analysis as well as esteemed scholarship. A first-generation American, Krystyna grew up in a lively family that included foster children and thrived on radical belonging. The innate curiosity and care that drew her to science, psychology, and business continue to emerge as she hikes the Pacific Northwest and volunteers with animal rescue organizations. Her profound accountability to others makes her especially creative at solving problems in ways that are both memorable and purposeful.