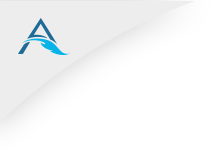 ---
Erik Van Slyke
Consultant

,

Partner
Erik fell in love with jazz when he was 11 years old. That's when he began to understand how structure and improvisation could work together to create beautiful music. His passion for that combination is a theme that continues today in his work advising executives leading organizational change and developing adaptive leadership capability.
Erik has helped senior leaders identify and operationalize transformation and restructuring opportunities amidst enterprise technology implementations, mergers, divestitures, and broad-based culture change. He has helped project leaders and teams engage and align stakeholders, improve commitment, and remove resistance. He has worked across a variety of industries including financial services, pharmaceuticals, IT services, manufacturing, high technology, consumer products, and healthcare.
Erik's articles and quotes on change, leadership, and human resources have appeared in publications that include The Wall Street Journal, Los Angeles Times, Fortune, Business Horizons, CIO, and Human Resource Executive, and he has spoken to organizations such as The Conference Board, Society for Human Resource Management, The Academy of Management, and a variety of industry associations. Erik's change methodology was named one of the "Best HR Ideas" by Human Resource Executive magazine.
Prior to ALULA, Erik was the founder and managing director of Solleva, the Northeast Regional Leader for the Human Capital Management practice at Buck Consultants, and he held senior consulting roles with Deloitte Consulting and SHL USA. In addition, Erik was the EVP of HR for Reuters Americas, where he led the turnaround of its human resources function while directing all facets of HR throughout the United States, Canada, and Latin America.
Erik earned a BA in Psychology from Hobart College and his MBA from the University of North Carolina at Chapel Hill. He lives in Auburn, Alabama where he applies his improvisational skills as a parent of two teenage daughters.
And every now and then you might find him at the piano.