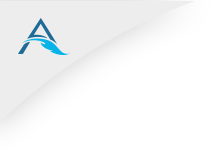 ---
Delores (Dee) Conway
Senior Principal
Dee is among ALULA's most requested consultants. Her secret is simple—she brings energy and contagious enthusiasm to the work she loves: helping leaders improve their performance, relationships, and company culture. She is acclaimed for her dynamic personality, rapport with clients, communication skills, and articulation of clear solutions.
Dee specializes in leader behavior because she believes it is the key to culture improvement in high-performing organizations. She has coached over 200 leaders across a wide range of companies, helping them and their teams to forge high-performing, collaborative business units.
During two decades of work with a Fortune 150 health insurer, she helped leaders drive the organization to attain key business results. She coached leaders, from supervisors to VPs, in operations, medical management, behavioral care, pharmacy, and workers' compensation, to align leaders' behaviors with the company's vision.
Dee is an expert in leading and facilitating ALULA's PBL® (Performance-Based Leadership) workshops. She did so for a Fortune 10 petrochemical corporation, where employees saw a sharp improvement in feedback and overall interactions. She is often asked to focus on safety, due to her record of improving safety engagement and audit performance.
Dee attended Florida A&M University and the University of Hartford and is certified in Six Sigma, coaching, and leadership. She is a member of Elliott Maise's Learning Consortium (an international benchmarking group), the Corporate Leadership Council, and is a contributing author to the book The Behavior Breakthrough—Leading your organization to a New Competitive Advantage. Dee's compassion is manifest in her volunteering with charitable agencies that aid abused children.